DogWatch of Greater Cincinnati
It's all about your dog!
DogWatch of Greater Cincinnati is an award winning dealership that has proudly served the Greater Cincinnati area and its surrounding counties since 1991. As a family owned business, we are uniquely invested in your customer experience.

DogWatch® Hidden Fences are the most advanced pet containment systems available for the safety of your dog or cat. Your pet is an important part of your family, and with our underground fence systems you'll have the confidence and peace of mind about the safety of your pet. Veterinarian professionals and pet trainers all over the world own and recommend our DogWatch Hidden Fence systems.

The DogWatch Hidden Fence is a Consumers Digest Best Buy. Our Hidden Fence received the only Premium Selection rating in the underground pet-containment category. With each installed fence, you'll have the peace of mind of full training support by a DogWatch Certified trainer to help you and your pet every step of the way.
We are also pleased to offer our products at our store location - 2241 Crowne Point Dr. Suite 200 in Cincinnati. We are open Monday - Friday 9:00AM - 5:00PM and Saturday 9:00AM - 12PM. 
Service Area
We provide services to customers in the Greater Cincinnati area, including the towns and cities of Anderson, Batavia, Cleves, Fairfield, Indian Hill, Liberty Township, Loveland, Maineville, Mason, Milford, Montgomery, South Lebanon, West Chester, Western Hills and Wyoming, Ohio and the surrounding area.
Get a Free In-Yard Estimate!
Our representatives will meet you at your home for a free in-yard estimate. We will help assess your needs and customize a solution that suits both you and your pet. Call today or schedule an appointment to get things started!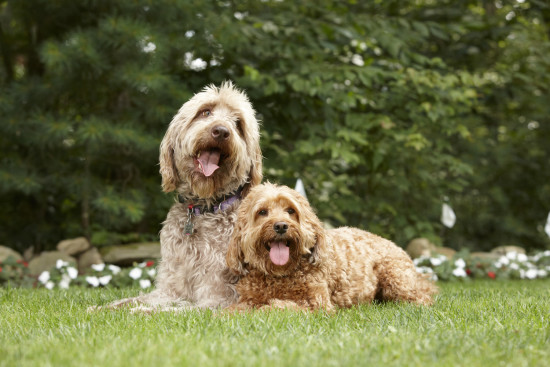 Why Choose DogWatch of Greater Cincinnati?
1. Our number one concern is the safety and well-being of your pet. We provide the support you need to ensure successful training and happy containment.
2. We provide a proven PetFriendly™ training program. We train your dog (or cat) to recognize the boundary flags and the audible warning signal (or vibration) before introducing the correction.
3. We are experienced professionals committed to providing excellent customer service and support. We strive to service every customer promptly and courteously.
We want to hear about your experience! Write us a review on Google+
Simply the best. No getting around it.™
Another reason to choose DogWatch of Greater Cincinnati is that we are an authorized DogWatch dealership. The DogWatch Hidden Fence is the most technologically advanced and the easiest to use, and it is backed up by a no-hassle Lifetime Warranty from a company with more than 25 years of keeping pets happy and safe.

What makes us Simply The Best?
---
Customer Testimonial
The results have been phenomenal with our three labs. They have learned the boundaries and they do not cross them. The peace of mind and the reduction of stress - on both humans and dogs - has made all the difference in the world.
John N.